There are many creative ways to add more 'green' to your space. Whether it is a narrow walkway between buildings, a small courtyard, outdoor patio or open air shade structure, there is no reason to be limited by your available outdoor area. The following are some creative ways to make the most of underused or small spaces and add a little more green to your life.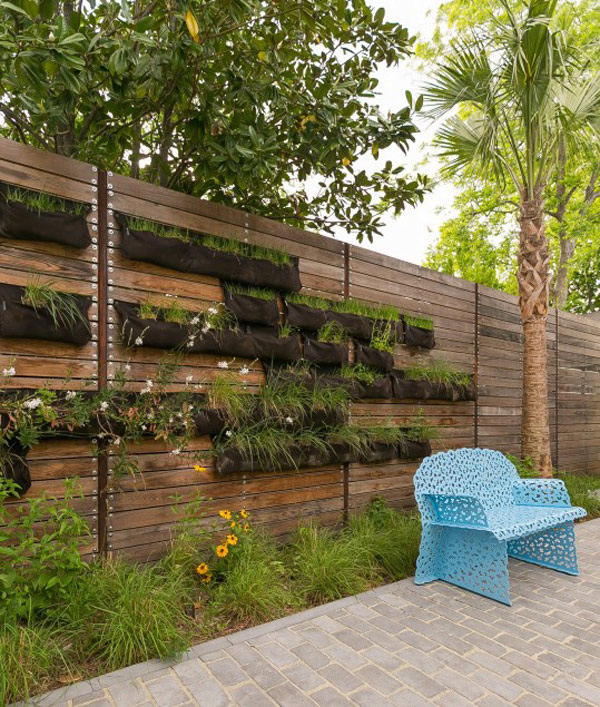 This greenwall in a courtyard for Half-Mile North in the upper peninsula provides a great backdrop of beautiful native perennials and grasses. A system of Woolly Pockets were attached to this custom designed cypress and steel fence. The pockets are a modular system that provide a perfect vertical growing environment and can be customized to any design large or small.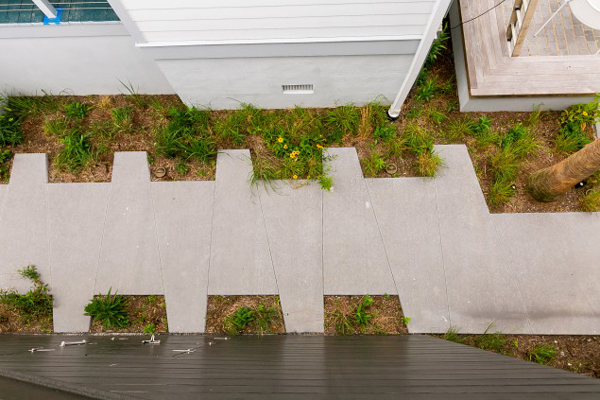 This narrow walkway connects the courtyard above that sits between two buildings to the street and a parking lot. Instead of being limited by the narrow dimensions and lack of light, the design embraces the constraints and provides an innovative solution. The push and pull of the sidewalk creates a dynamic feeling and allows for the planting of native perennials and shade loving plants.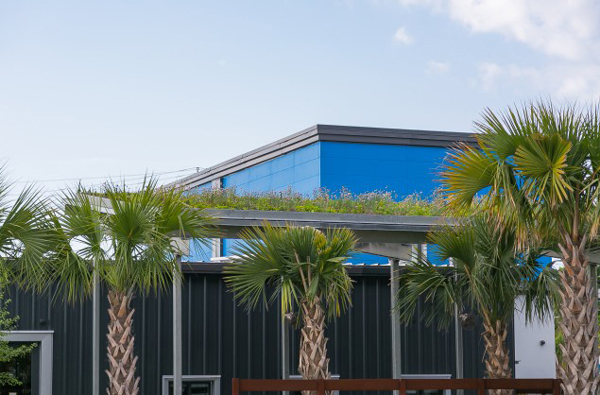 At Blue Acorn's office across the street, the steal arbor we designed boasts a lush green roof. This shows that a green roof isn't just for buildings.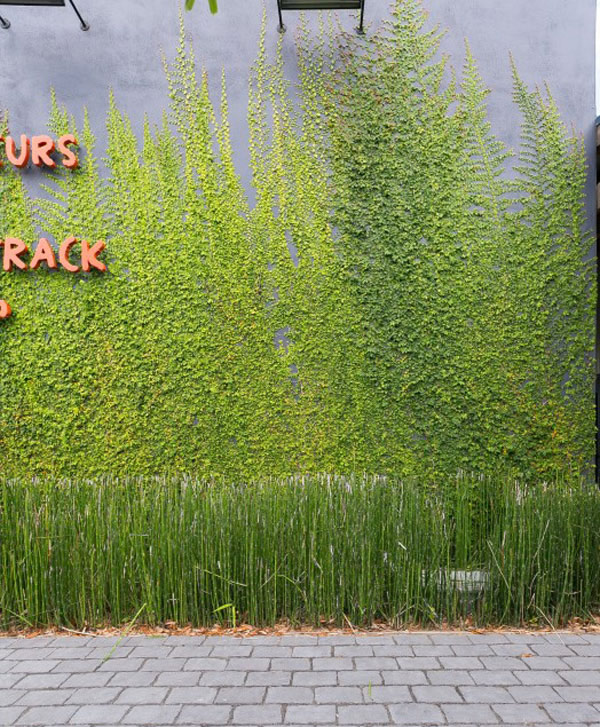 A simpler way to bring a little green to a courtyard is to plant a vine like fig vine at the base of a wall and let it grow. Here, the courtyard at Edmund's Oast gets a verdant boost and the orange sign pops from the green background.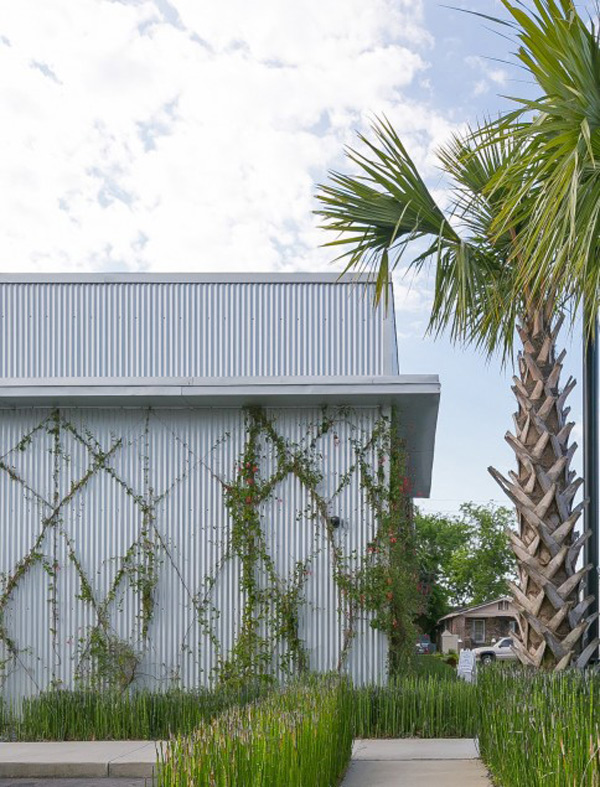 As a final example, the crisscrossing stainless steel wires set against the wall of this building provide just enough structure for this native honeysuckle vine to climb. The result is a fun pattern of green leaves and coral blooms.
Although the examples cited are from commercial projects we have done, the elements would be equally applicable to a residential project.