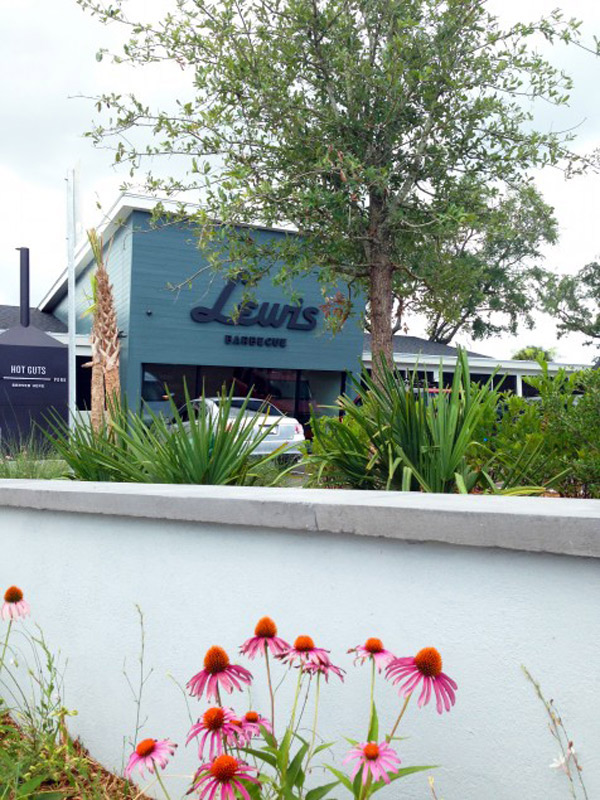 The site details, such as stucco knee-walls and custom bike racks are consistent with those we designed for all of Half-Mile North. And the plantings also provide continuity with innovative mix of native grasses and perennials, shrub palms and street trees.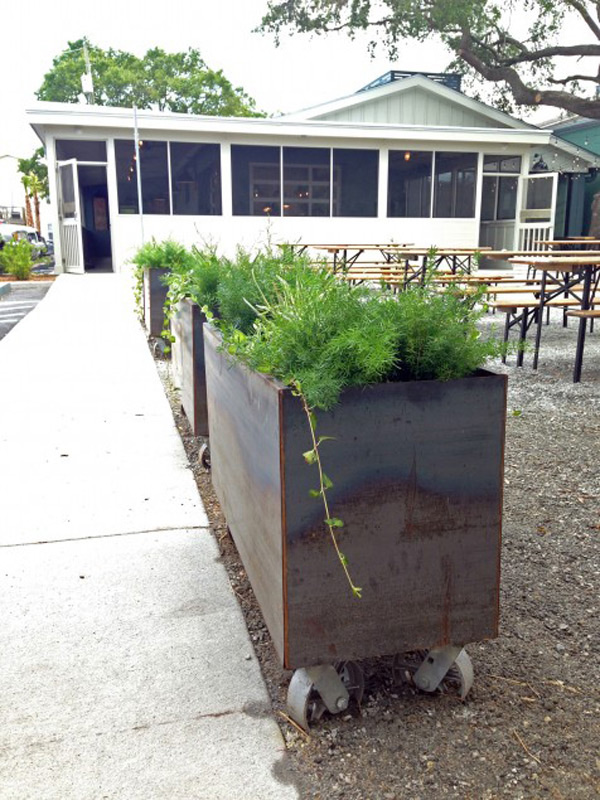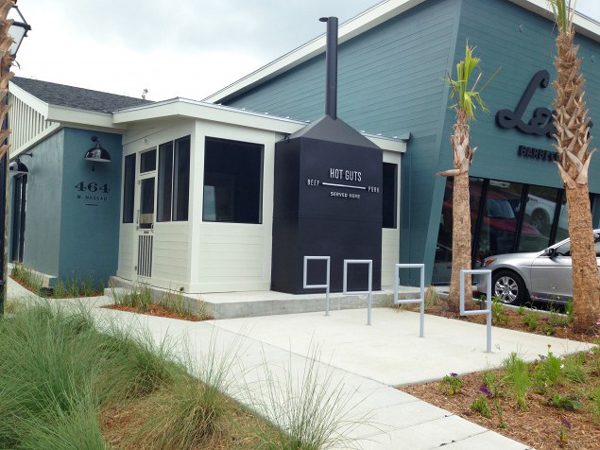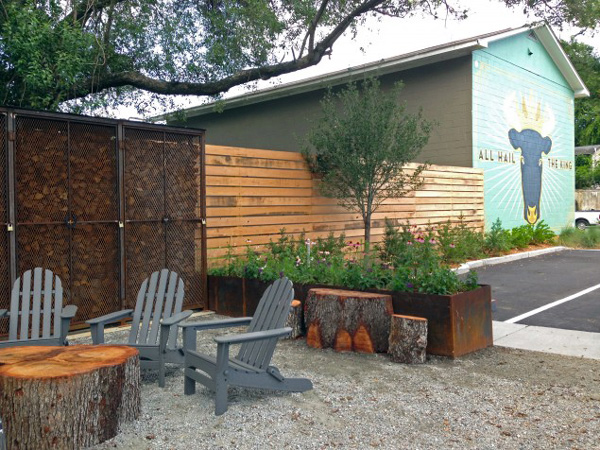 The show stopper is the great outdoor space under the existing Live Oak. A custom designed metal wood locker acts as a back drop on one end, with custom corten steel planters providing pops of color and defining outdoor rooms. The crushed gravel paving allows water to get to the tree roots and is a soft counterpoint to the hard metal elements. Custom lighting by NiteLites gives a great ambiance in the evenings.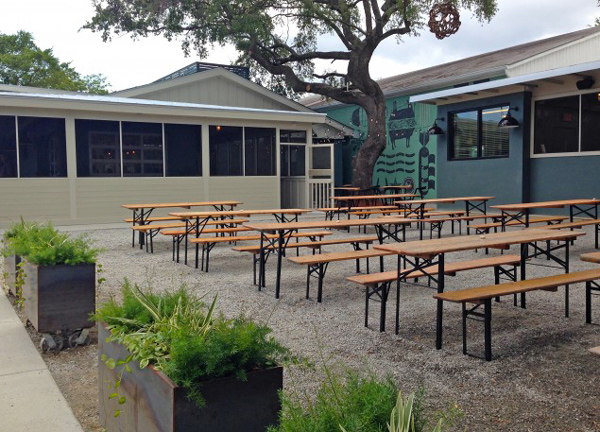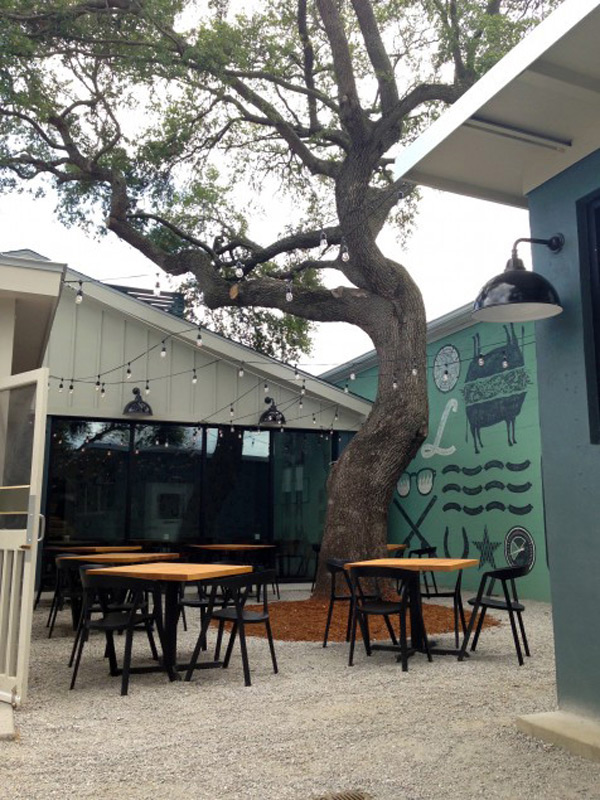 Additionally, the neighborhood is enhanced by the newly defined street edge with street lights, sidewalks, street trees, and walls at the corner.