Creative Corridor, Upper Peninsula, NoMo….whatever you choose to call it, the area is transforming at rapid speed. Our office is excited to call this area home and to be a part of the transformation. We have been working with wonderful clients and consultants who are committed to bringing quality projects to the area. This location map shows our projects in this area that are either constructed, under construction or on the drawings boards: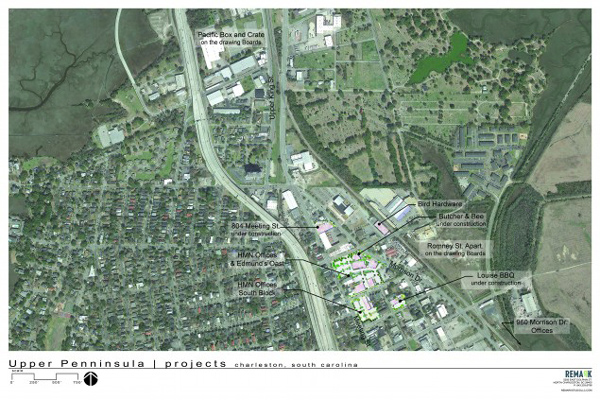 Here is a sampling of the projects under construction or on the drawings boards that we've been a part of to date:
The future location of Butcher and Bee promises to be a fun and innovative space with unique custom designed benches and lounge space in the courtyard of cobblestone. Meadows of native grasses and perennials will surround the space and the renovated building designed by David Thompson. Custom bike racks ensure locals who want to leave their cars behind can, and renovated sidewalks make it easy on pedestrians. This is sure to be a great new hot spot just steps away from Edmund's Oast and the offices of Half-Mile North.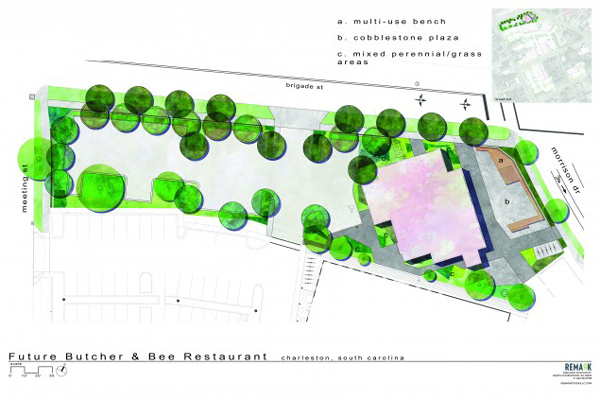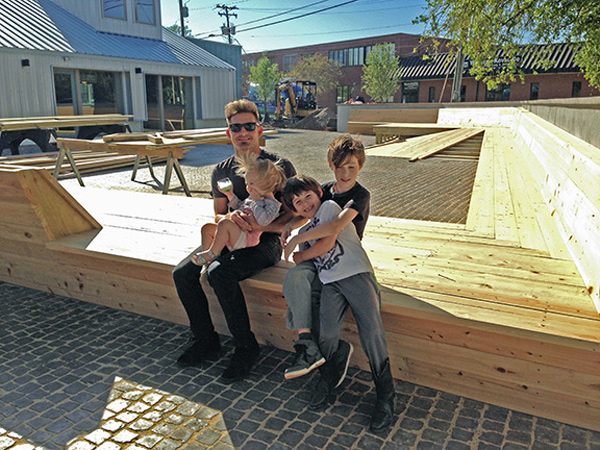 Custom Benches Under Construction in the cobblestone courtyard.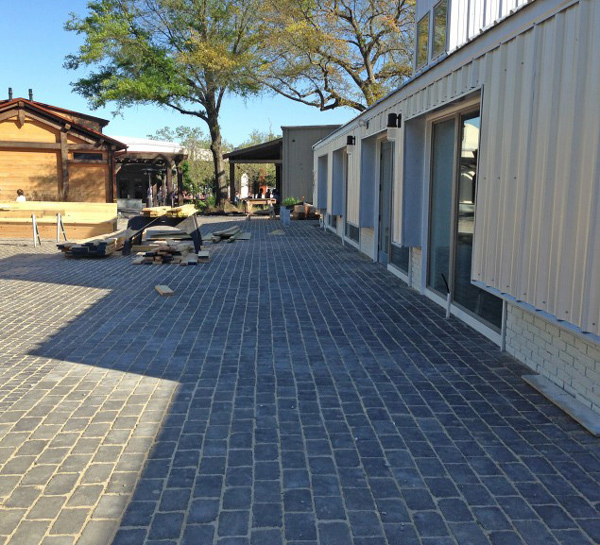 Lewis BBQ is just south of Half-Mile North and should be opening soon. Located on the site of an existing building, the new structure occupies the same footprint, but The Middleton Group has transformed it into an open and airy space. A new courtyard and custom details such as a steel cabinet to hold the wood for the smokers will create a great space for hanging out at lunch or dinner.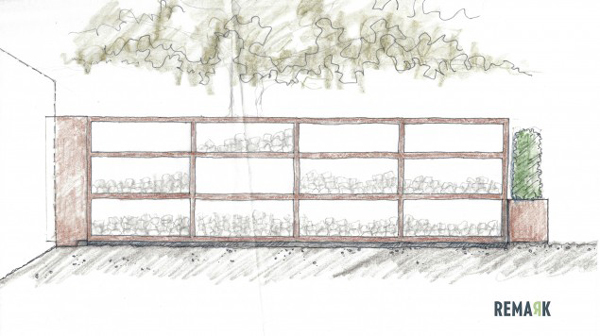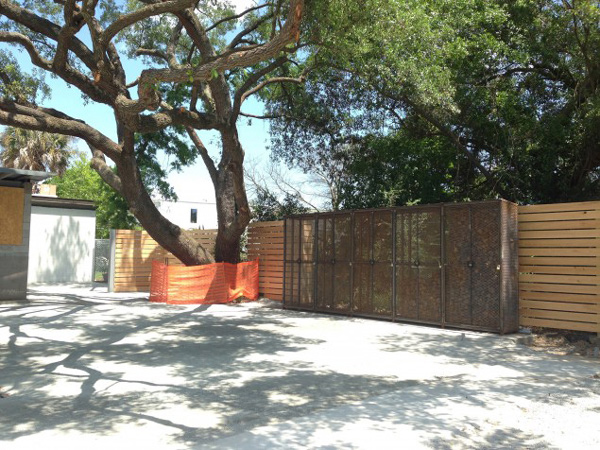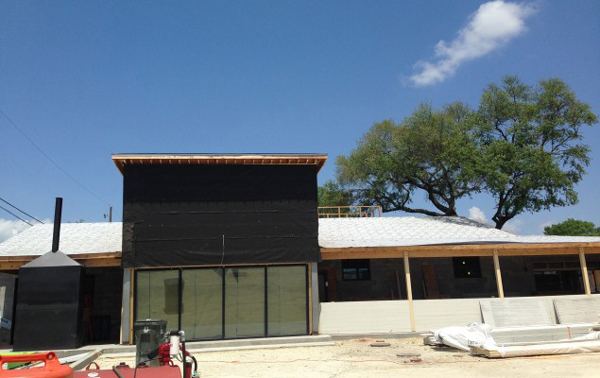 The proposed Apartments at Romney Street on the former site of Charleston Steel and Metal is being developed by Middle Street Partners and will add a great influx of residents to this area. With a nod to the former use, the design is trending towards an industrial/garden aesthetic.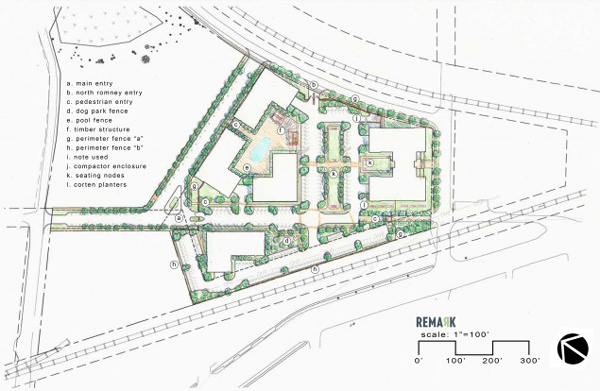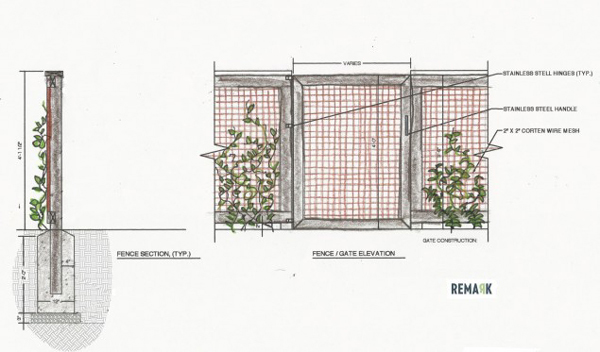 Last, but certainly not least, Pacific Box and Crate is planned for an existing site on Upper King Street. The developers of Half-Mile North, Raven Cliff Co. saw the potential of this space and have a vision for a mixed use campus. It will utilize and renovate the existing Dixie Box and Crate warehouse and add two new buildings with green space and courtyards between them. It will house office space and a new, innovative dining concept. It is sure to be a huge draw to this area for entertainment and work and our plans include sustainable design elements such as rain gardens, permeable paving in the courtyards and an innovative design concept unique for this area.