While we love to completely transform existing landscapes into a modern oasis, or conjour up a beautiful, innovative space for a new house, not everyone needs a complete master plan. Sometimes a few simple but big impact elements can be added to upgrade your outdoor space. Here we'll share our five favorites.
Add Curb Appeal and Function with a new Entry Walk and Fence: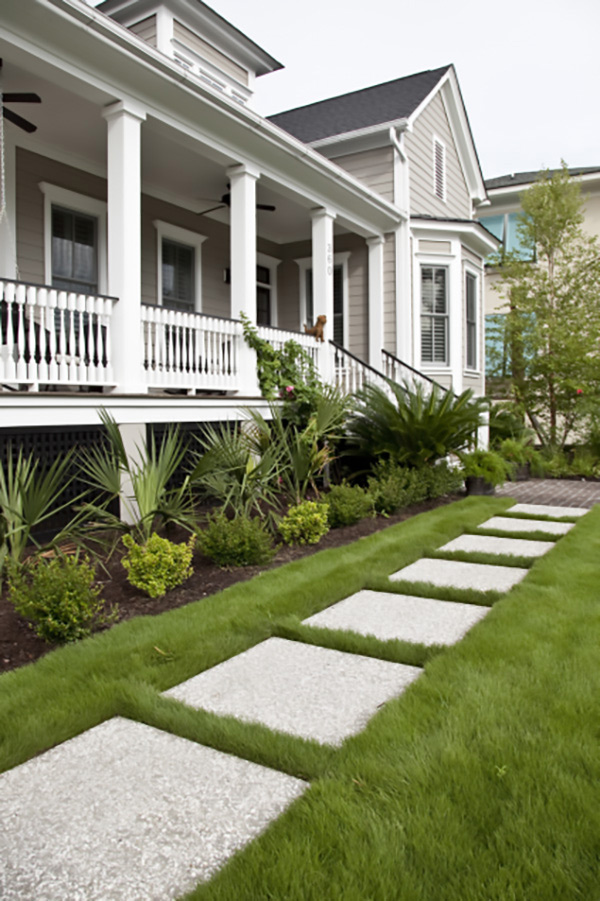 Here an old, narrow, concrete walkway was removed and replaced with these beautiful, oversized, tabby concrete pavers.
Previously there was no connection to the sidewalk. By adding a new oversized brick landing at the steps and taking the entry walk all the way to the sidewalk, we are able to create a sense of welcome and connection to the neighborhood. The addition of the brick piers and wood fence define the public and private space and the plantings of perennials and grasses give it a pop of color and texture.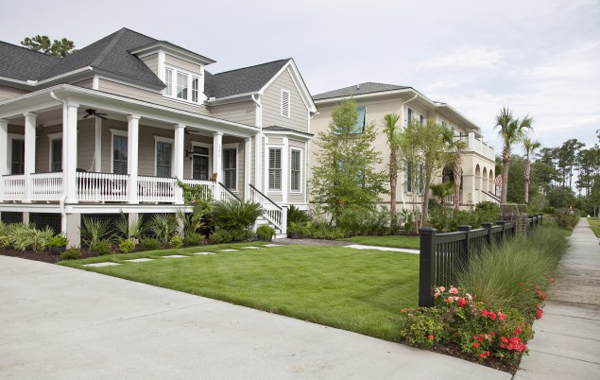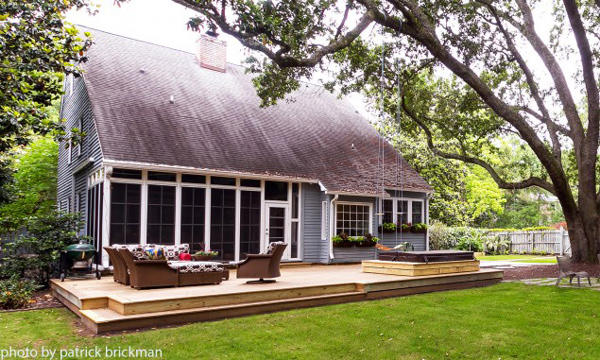 If you have a great back yard, but hardly ever use it, try adding a large deck. A deck has the advantage of being at the same level as the living area of your home making access easy and convenient. It also makes a great space for adults to hang out and stay out of the fray while the kids run and play in the yard. A well designed deck can create another 'room' in your house for entertaining in our great Charleston climate.
This may be one of the simplest elements to add. If you have an existing stone or brick patio, adding a nice wood burning or gas fire pit can elevate your entertainment space. The fire pits shown below are custom designs.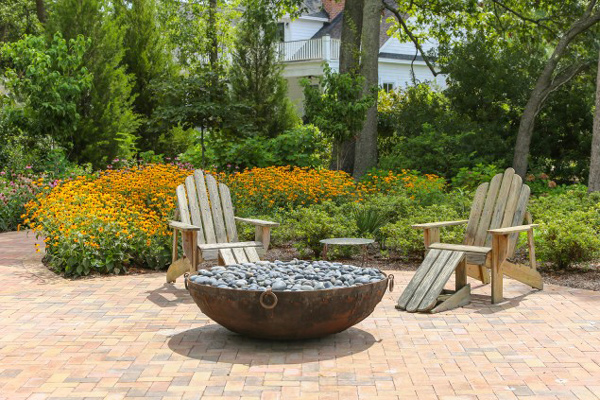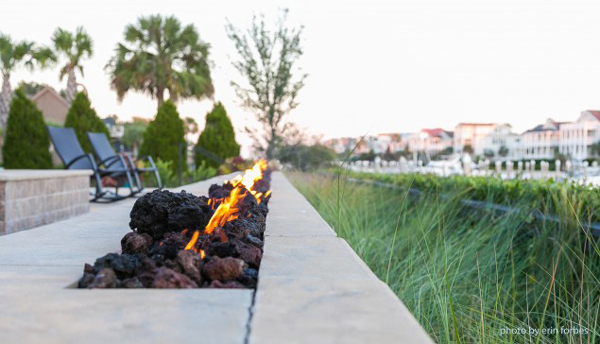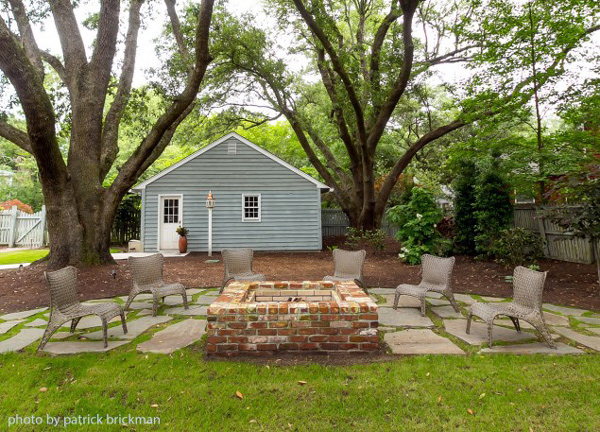 We love a good greenwall for use in tight spaces. The use of the vertical space on an existing fence or wall can bring more green to your small garden. Fill it with native grasses and perennials, or even herbs for cooking. The Wooly Pockets system shown below is modular and can be used on various materials. You can also simply add stainless steel cables in an interesting pattern and grow flowering vines.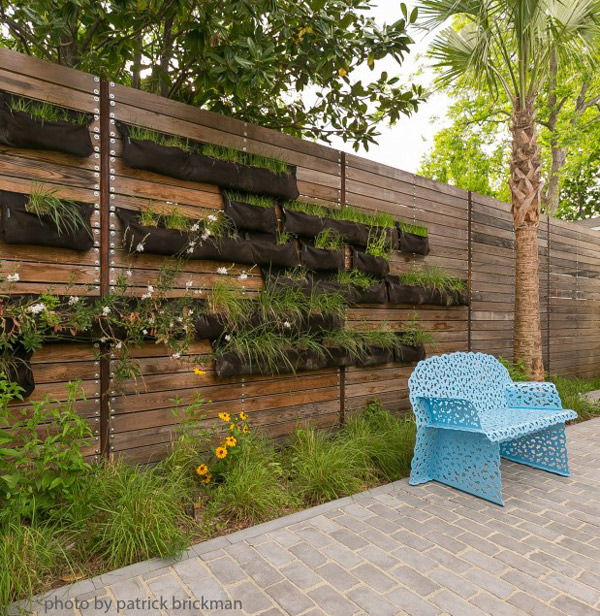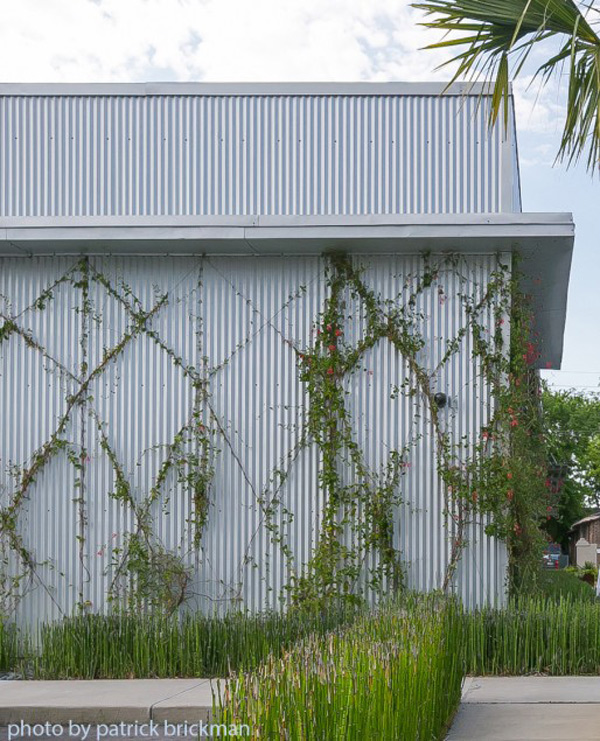 Use Your Front Yard for Entertaining:
This typical suburban home is located on a canal resulting in a very narrow backyard. By taking back some of the unused space in the front yard we have given the homeowners a great space to entertain. A low seawall defines the space and gives privacy without feeling like the entrance is cutoff from the neighborhood. By planting a small tree, native grasses and perennials, we further increase the privacy and enclose the patio in a beautiful garden.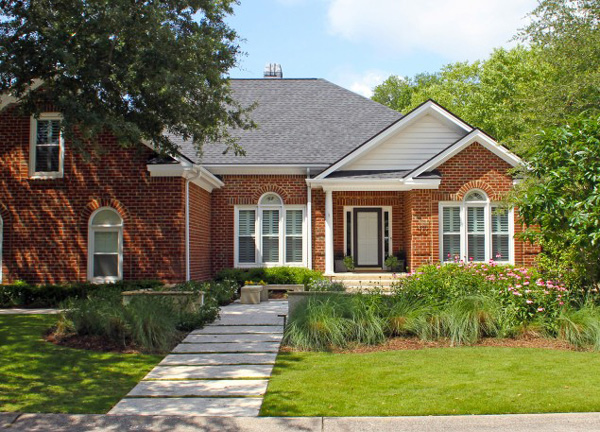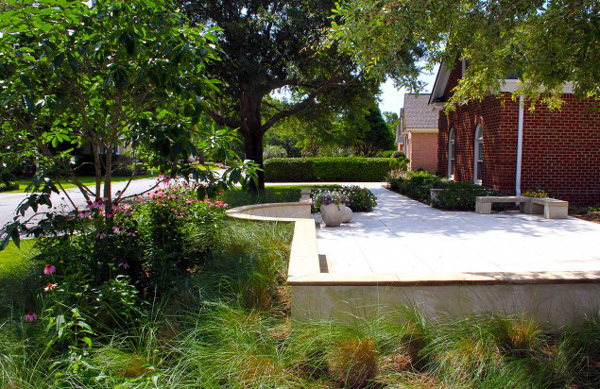 Hope you enjoyed these few tips on making the most of your outdoor spaces.