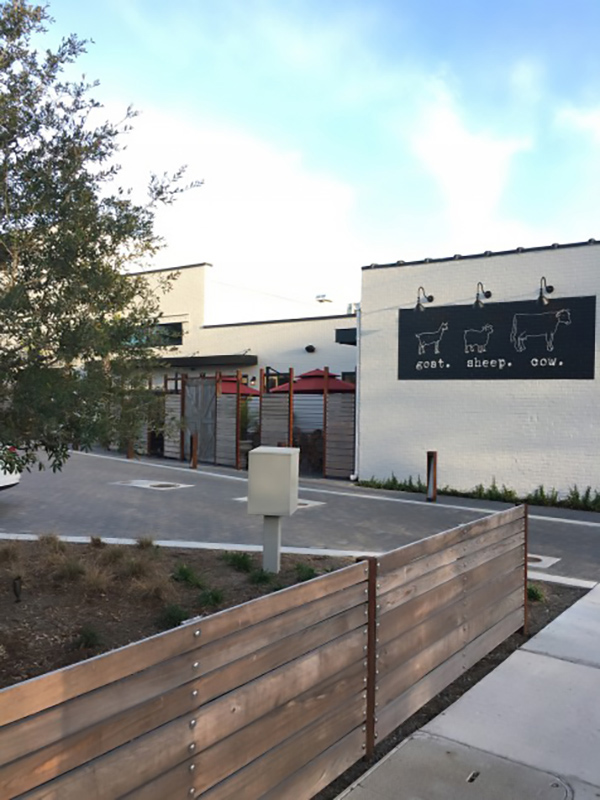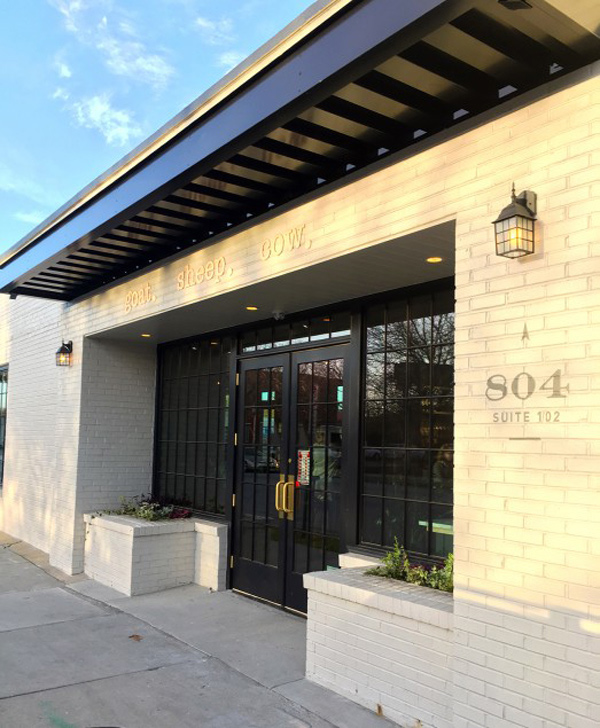 We've been working for a while with the Middleton Group on a great project in what was once the Dwell Smart building at 804 Meeting St. Bounded by Meeting on one side and Morrison Drive on the other it is adjacent to the well known Tattooed Moose Restaurant. Faced with many unusual constraints, we were forced to come up with a few innovative solutions to the tight spaces. A drive of permeable concrete pavers snakes through the space connecting Meeting Street to Morrison Drive. Custom designed Corten steel bollard lighting follows the drive on the North side, protecting the building and guiding traffic.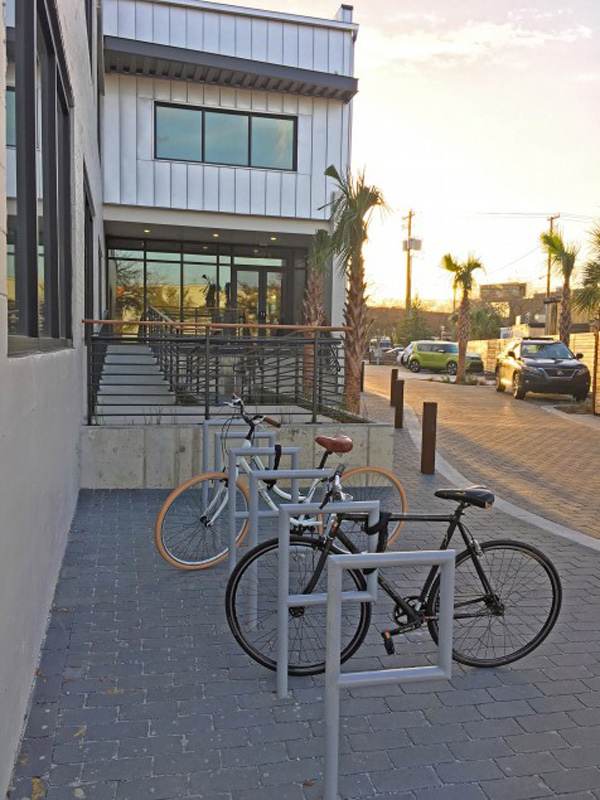 Goat. Sheep. Cow., the well loved eatery located on Church St., has their new location here and we designed a great outdoor courtyard for them. Using a Corten steel and wood fence the space is buffered from the drive.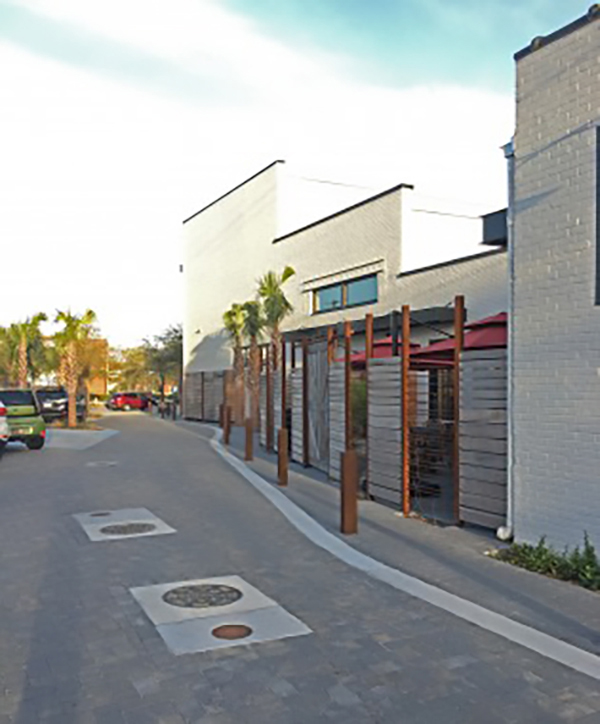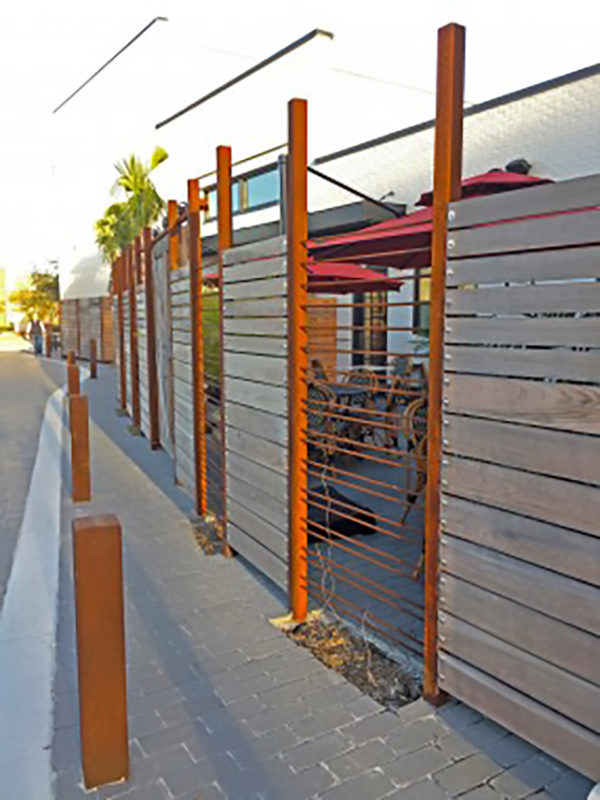 Due to the tight conditions, plantings are minimal and include native Palms, Scouring Rush in planters and native grasses, perennials and shrub palms along the boundary fence. Other unique elements include a lower fence next to Tattooed Moose, permeable paving for the drive and parking, custom bike racks and custom steel bollards that double as lights.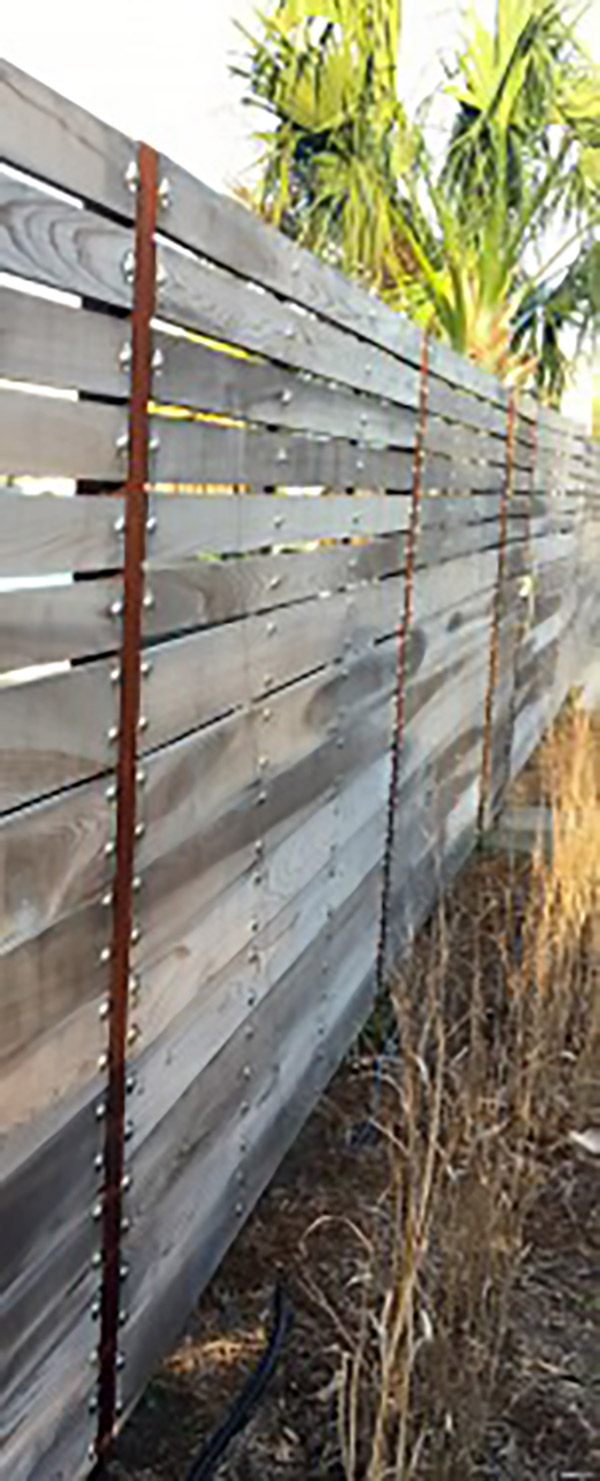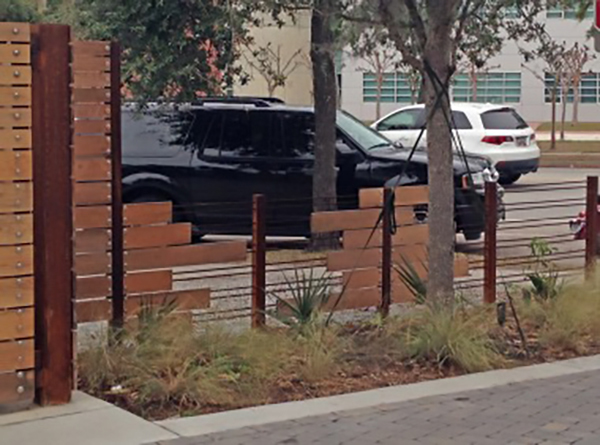 Inside the building in one of the second floor offices, we collaborated with Michael Whitfield of Green Roof Outfitters to create a green wall feature on the interior.
The result is another great addition to the neighborhood, adding more life, interest and great food to the already bustling upper peninsula area.