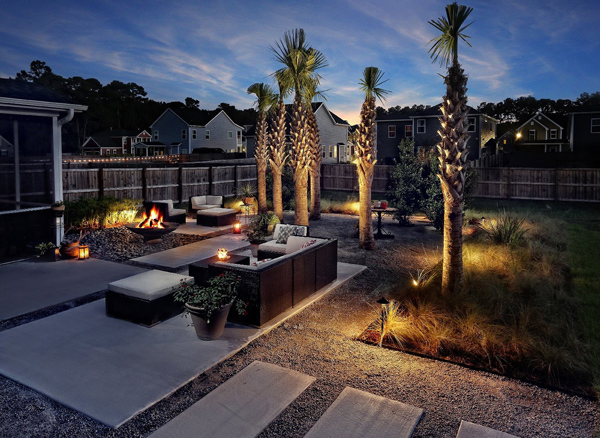 This once empty backyard now boasts an entertainment hub that's the envy of the block.
Our photographer client and his family wanted to create an area for entertaining and relaxing in their large backyard. The project was basically a blank slate. Working off of the existing small concrete patio next to the screened in porch, we created a series of spaces in a geometric pattern using simple materials of concrete, crushed stone and river rock. These spaces were wrapped by beds of native grasses, papyrus and perennials. Now, instead of a large nondescript lawn, the owners have a dynamic entertainment area, a fire pit, and diverse plantings that are sure to support wildlife.
All photos are by, Red Shutter Studio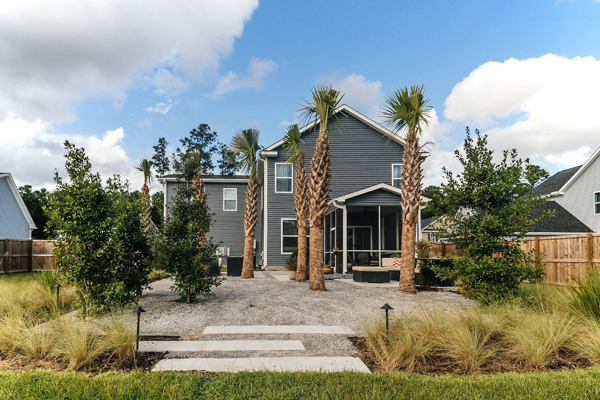 A series of cast in place concrete stepping stone provide access to the lawn.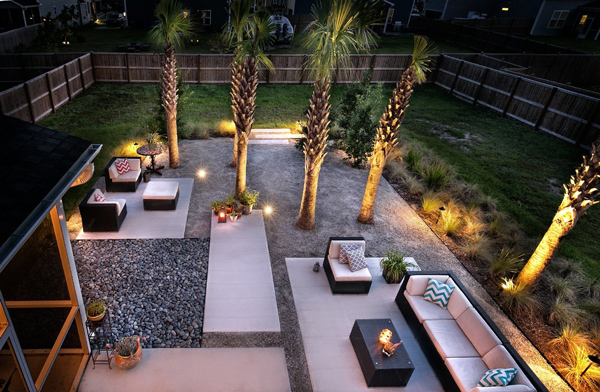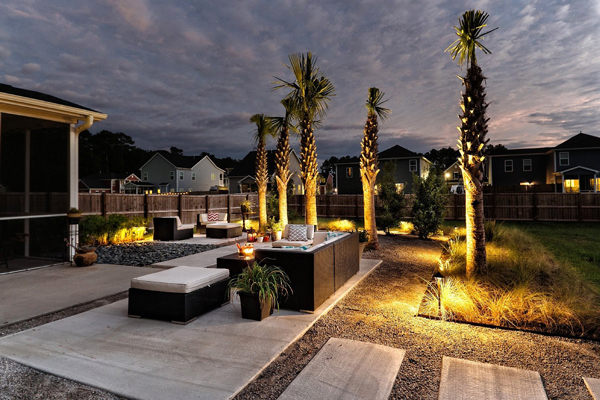 Landscape lighting brings the space to life at night.