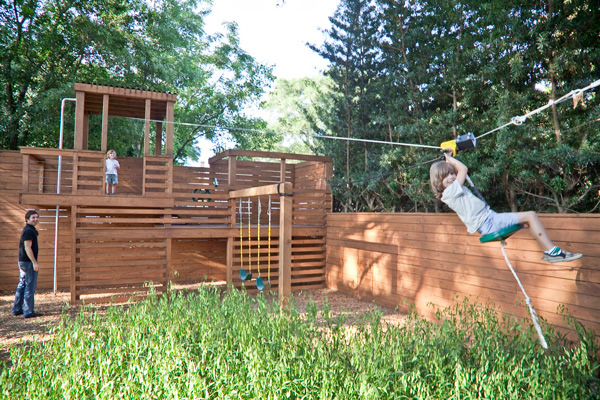 As parents, we can all relate with the way kids can quickly take over a room in our house, leaving LEGOS to step on, and trucks and backpacks to trip over. The same can be said for our outdoor spaces, with swing sets and ride on toys soon inhabiting our entire back yards. But do not be discouraged, it is possible to maintain a balance between adult space and kid space, even in a small backyard, with a little planning and creative design.
The following projects showcase the ways you can incorporate fun play spaces for kids and still keep a sophisticated space for the adults.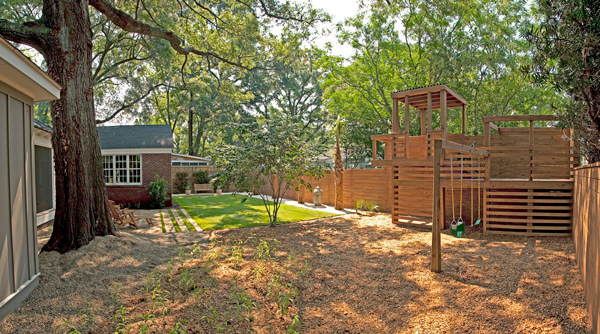 By placing the custom play structure against the back corner of the fence, we allowed for a nice stone patio and lawn area to be the main focal of the backyard. The adults can relax on the porch or patio while the kids enjoy their own special space.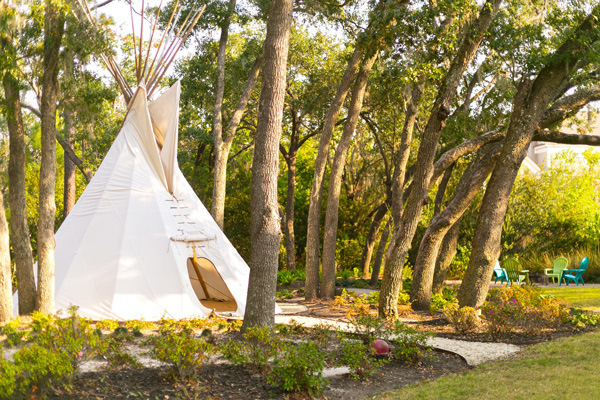 photo by Patrick Brickman
This family incorporated an authentic replica of a tepee in the backyard for kids play and campouts. While you may not have a tepee on hand, you could certainly include a canvas tent or unique playhouse as the designated 'kid' spot.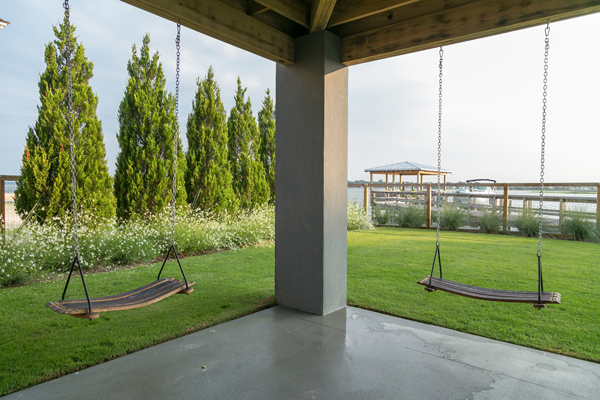 photo by Patrick Brickman
This home on the water has a narrow backyard, but smartly utilizes the shady area under the back porch for a couple of fun swings.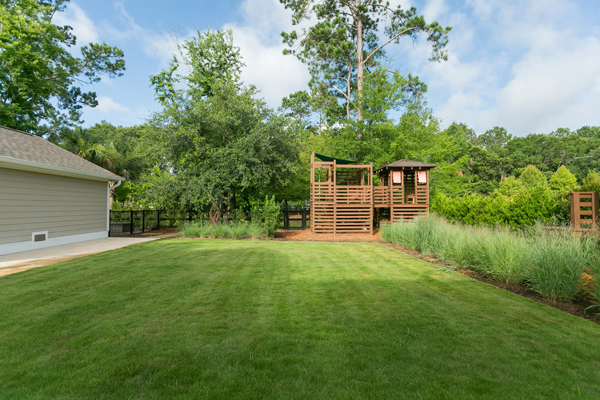 photo by Patrick Brickman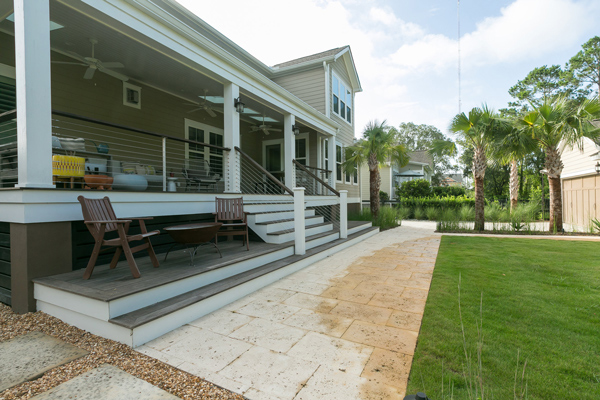 Of course, when you have a more generous backyard, like the home in the above two photos, its great to designate areas for different uses. In this case a 'stage' was added to both sides of the existing porch where parents can survey the action out of harms way or kids can put on a performance for spectators on the lawn. Either way, placing the more active custom play structure and zip line in the back corner allows for plenty of breathing room between the active and passive areas. The large lawn is great for field games and even something as simple as a mass of native grasses can act as a fun place to play.