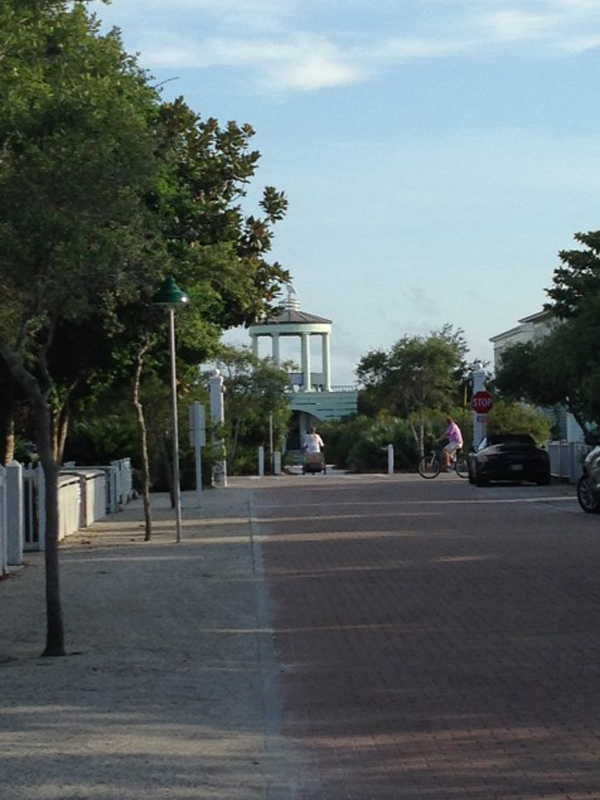 We recently had a great opportunity to travel to the Gulf Coast of Florida in the Panhandle. We visited Seaside and Rosemary Beach and Watercolor and were so taken with the beauty of each place. They each have their own distance feel, but definitely benefit from similar design goals and strategies. Many books have been written about their design, so I will not attempt to do that here. But I will share what I feel is a lesson to be taken in terms of celebrating the native landscape.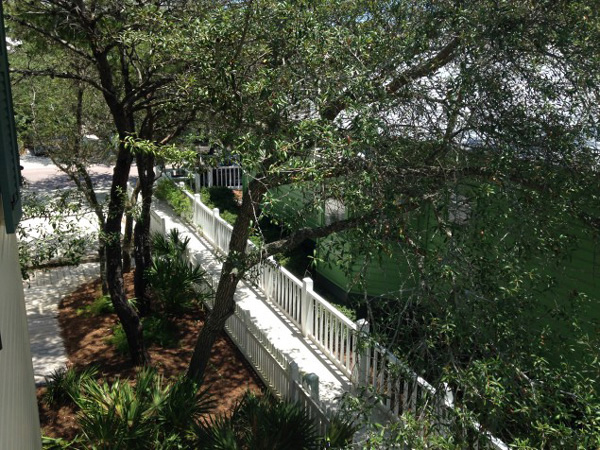 Of course their location is the draw, and the beauty and unique character of the place is inherent in each town. What struck me was how much the native vegetation was wholeheartedly embraced. So often we take for granted the natural ecosystems and plants we are surrounded by. In so many ways people want what they don't have. But not here. The scrub palms, coastal live oaks, pines, dune vegetation and native grasses are used extensively within each development along with conservation of existing areas of native terrain. This gave each community, although obviously designed, a sense of permanence and authenticity that I don't think would be achieved otherwise.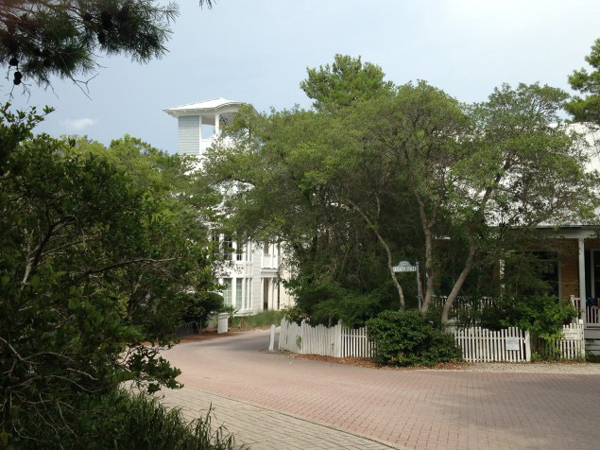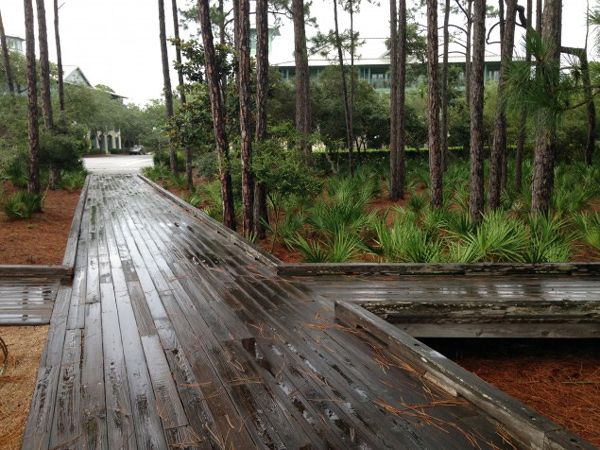 Of course not every space used native plants exclusively, but where non natives were used it was appropriate because of its location in an urban park or within the immediate surroundings of a private home or an amenity. It was definitely refreshing and inspiring. One would hope this particular lesson would be embraced on a larger scale by cities and towns across the region.